CRYPTO TRON EXCHANGE AND SHOP
CRYPTO TRON IS A BLOCKCHAIN STARTUP with an amazing new vision for the future of cryptocurrency and we are determined to make a place for Thailand in the crypto market. We will bring together a highly advanced crypto exchange and a flexible, modern retail platform. We will offer to our customers and to partner companies who participate in our retail system the most important thing they need – the ability to cash their coins out and buy more coins with their traditional banking in a fully legitimate, high‐speed, secure way. We want to see crypto cross the barrier from the way it is now to the broad masses of the people. If a business can quickly cash its coins to traditional currencies then there will be more businesses willing to accept them. We will offer them more than 10 advanced tools on fully licensed crypto exchange in the trading market for all skill levels according to beginners as well as professional traders.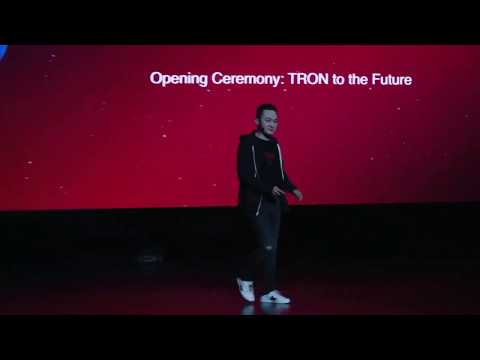 Ended
2020-03-10 – 2020-05-24
37 days 7 hours left
2020-05-24 – 2020-07-24
PreICO Price
1 CTE = 7 USD
Accepting
USD, EUR, THB, BTC, TRX, ETH
Minimum investment
500 USD
About CRYPTO TRON EXCHANGE AND SHOP
THE COMPANY is proudly based in the Kingdom of Thailand. We are currently in the process of obtaining the necessary licenses from all relevant authorities including the Bank of Thailand, the Thailand Securities and Exchange Commission and the Thailand Board of Investment.
SECURITY COMES FIRST. Crypto Tron will have a high quality, independent multinational partner for cyber security who will independently review the security of both platforms and ensure that everything functions as it is supposed to.They will advise us on any steps needed to maintain security and ensure the operations of the Crypto Tron platforms. We care about all the people who use our platform and will build trust by showing our dedication to our users. CTE smart contract code will be reviewed by kaspersky.com
ONLY ONE LOGIN is needed for all parts of Crypto Tron. Wallets will carry over and so will accounts.
CRYPTO TRON EXCHANGE is the premier upcoming exchange of Thailand. Crypto Tron proudly supports the TRON network. The company is committed to listing all legitimate projects on the Tron network for FREE. We will have full capabilities to trade Tron tokens into many other reputable forms of cryptocurrency – as well as into and out of fiat. Crypto Tron will remain focused on making crypto more useful in everyday life. The exchange will have a highly advanced interface with a great set of features. We will give users the ability to use Crypto Tron at the skill level they have and if they want the most sophisticated features, we have those too! What makes Crypto Tron different from others is our dedication to serving our users and making cryptocurrency viable in the real world.
EXCHANGE ADVANCED TOOLS :
-A Modern Trading Experience
Crypto Tron's trading platform is designed to dynamically change, move and save the layout individually according to the user's preference. Review orders easily and place future conditional orders according to what you think the market will do. Use our interactive graph and added tools like PalmaBot for technical analysis. Continuously use your future conditional orders. There will also be multilingual chat options.
-Wallets
Crypto Tron will have a transparent wallet. Track the value of your portfolio. See the price change based on the currency you select, for the last 24 hours, up to the past month. View your balance for each coin for any period of time. Use our analytical tools to see how your portfolio is doing in graphic form. Use your 24 word recovery code to reclaim your wallet whenever you need. With Crypto Tron you are always secured.
-Historical Records
See all your trades starting from the very beginning of your account. Choose the display you want and keep track of withdrawals, deposits and payments from your account. See any trading pairs whether one at a time or multiple. Keep track of when you make withdrawals or payments from your wallet. You have the option to add additional notes as a reminder if you need to see them later. We're here to help you comply with your nation's tax laws.
-Sub-accounts and internal transfers
Use your Crypto Tron account to instantly transfer between your bank cards, credit cards and crypto. Send between Crypto Tron Accounts easily to save on fees. Privately trade with other Crypto Tron members if you like. We put your wealth in your hands.
-Platform Security
Crypto Tron will hold the vast majority of funds inside "cold" wallets. These wallets will be stored offline, limiting potential exposure to hackers. We will require use of two step authentication and white listing of wallet addresses for payouts. This limits the possibility of your funds being stolen by someone who gets momentary control of your account. We will also provide an option of email confirmation for withdrawals. If anything support will be available in multiple languages whenever needed – 24 hours a day.
-Interoperability
Crypto Tron will have a groundbreaking system allowing our users to seek arbitrage opportunities throughout crypto markets with up to 35 linked exchanges including Binance. Track winning traders and stack more sats. See graphs, check prices and find the latest news on your favorite coins.
CRYPTO TRON WILL ESTABLSIH AN ATM NETWORK through a number of popular destinations in Thailand where our estimates indicate there are between 20,000 to 300,000 daily visits at the first locations. This number will continue to increase as we install more ATMs in well-known shopping centers and airports. To begin, we aim to install up to 100 ATMs, with a goal to expand all over Thailand and then branch out to other markets internationally.
CRYPTO TRON CTE will bring users everything they could possibly need in a Tron utility token. Crypto Tron proudly supports the TRON revolution and CTE will be an integral part of it. With only 7 million supply it will be limited and inflation resistant. Its fundamental use case is based upon fees from Crypto Tron Exchange and purchases from Crypto Tron Shop. All partners of Crypto Tron Shop will accept it for payment. As new partners join the platform it is our hope that CTE will attract users, and find stability from the variety of uses it achieves. CTE TOKEN is designed to offer more favorable fees for Crypto Tron services on Crypto Tron exchange and for paying commissions on Crypto Tron Shop, as well as for purchasing third party products and services at Crypto Tron Shop. Paying trading fees with CTE on the exchange is 70% lower than payment in other currencies. Payment of commissions at a shop with CTE is 30% cheaper than payment with other currencies. Shopping with CTE at the Crypto Tron shop will be additionally rewarded.
CTE CARES FUND We're building a platform that matters. At the same time as we are creating this platform, we commit to giving 20% of all fees raised with the CTE token to our Crypto Tron Cares Fund. This humanitarian fund will be used to support causes which help to improve lives around us, in Thailand and everywhere we reach. We will use the Tron blockchain to track and manage the growth of this fund over time and with that all real traffic on the platform will be visible. Everything will be in a publicly viewable address so that everything is open to view, discussion and even contribution by users. We will support worthy projects working to improve lives in Thailand and all over the world.
CRYPTO TRON SHOP will be a brand‐new shopping platform that allows the whole world to experience a simple and intuitive way to buy and sell anything to anyone, anywhere in the world with crypto and instant conversion to fiat. Simple easy and designed to work when you need it. It doesn't matter what type of business you have, whether you use drop shipping, affiliate marketing, business to customer (B2C), business to business (B2B), or customer to customer (C2C), we have options for you. Crypto Tron Shop will also provide a simple solution to accept payment in various cryptocurrencies at local stores with low transaction fees and give merchants the ability to instantly convert crypto payments into fiat.
SHOP ADVANCED TOOLS :
-Sell Anything
Crypto Tron Shop is for individuals and businesses whether big or small. Whether you sell physical products, digital products or services online you can sell with ease and peace of mind.
-Buy Anything
Crypto Tron Shop will bring you a wide variety of choices, and make it possible for you to find products you like and use easily. With a diverse group of sellers, we will truly be a buyer's market.
-Pay Seamlessly
Payments can be made directly from the trading account, through debit or credit cards, and using your own crypto wallet. Automatically convert your crypto to cash, or spend your cash to get crypto.
-Retail Security
Crypto Tron Shop will verify everyone on the platform whether buyers or sellers to protect users on both sides. You'll be able to track shipping and if you have a problem, our support is here to help. Have a dispute? We will arbitrate it and remove bad actors to ensure a safe and positive environment for everyone.
-Reasonable Fees
Buyers will use the platform free of charge. Sellers on the other hand will have fees of anywhere from 1 to 5% depending on sales volume. This is a sliding scale and at its highest level is still less than one-third the amount charged by other well-known sales platforms. The more you sell the less you pay. That's the Crypto Tron way.
-Earnings
At Crypto Tron Shop we will allow users to dropship products from our platform or market our partners as an affiliate. Advertising materials will be available for use, too. You can also earn by using the Crypto Tron Shop application. Pay your commissions and save 70% using CTE token versus other cryptocurrencies.
CRYPTO TRON MOBILE APPS – An innovative application that will allow both crypto trading as well as shopping on the platform. Crypto Tron mobile app will allow you to access all parts of the Crypto Tron platform right from your android or iOS mobile phone. Use the app to stay informed on developments in the crypto world. Keep Crypto Tron Exchange in your pocket with all of our advanced tools which give you the fastest arbitrage and multi-exchange trading options available. Privately trade with other Crypto Tron users. Track professional traders and receive alerts when your favorite traders open a new position. Shop from anywhere in the world. Pay with crypto, and stay informed of discounts and offers from merchants. Merchants can customize their products to fit their needs. You can also earn by using the Crypto Tron app.
THE PROBLEMS WE ARE SOLVING – Most run-of-the-mill exchanges today only deal with cryptocurrencies. A significantly smaller number also deal with fiat currencies but are limited to using various bypasses primarily aimed at avoiding regulators. Exchanges also have difficulty in dealing with security tokens because of either lack of a bureaucratic direction, or they do not have the right licenses or needed infrastructure to operate them. By obtaining all the necessary licenses and adapting the infrastructure to the requirements of the regulators, we will ensure both business security and reliable access to different forms of pay-in and pay-out on the platform. Also, most users face the problem that existing exchanges do not offer user-friendly interfaces or provide advanced tools. Several have major security problems with the funds stored by a central exchange hot wallet or exit scams where the founders of the exchange run away with customer funds. Taxation is also problematic, as most exchanges keep their transaction history for a very limited short time. For all these shortcomings, we have found solutions that will be implemented on our platform as soon as they can be developed. More information on these solutions can be found below under the Crypto Tron advanced tools title in our white paper. Today's market of Internet-based sales is fraught with problems. People are growing tired of fees at traditional providers and cryptocurrency has not yet matured to address these issues. There are some smaller merchants that have offered both as options, but there is no online solution that would allow merchants to use a platform to sell products, services or set up an entire online store where they can accept payments in fiat and crypto currencies with instant conversion from crypto to fiat, while also offering the opportunity to take advantage of new ways of selling and advertising. The curtailed solutions available, however, are very expensive for vendors. This makes them uncompetitive. Fees for using online platforms range up to 20%. We will address these shortcomings in the Crypto Tron Shop, and will enable both fiat-based and cryptocurrency operations in accordance with the regulations. At the request of the merchant we will provide an instant change from crypto to fiat. And all this on much more favorable terms than they currently do on the multinational market. Our fees will be between 1% and 5%, CTE users will receive an additional discount.
WHY DID WE CHOOSE THE NAME CRYPTO TRON? We chose Crypto Tron name because we support the Tron network. Our policy of FREE listing for all Tron tokens (within our listing criteria) is meant to show that to the quality projects being developed with Tron as a base. Many Tron projects are not able to list at top exchanges – for the simple reason that Tron is not listed yet – let alone tokens. Commonly listing fees are also exorbitant. This harms new projects looking for participating buyers and sellers. We've bypassed that by specifically designing our platform and our utility token on the Tron network. All of our policies are explicitly intended to beneffit our customers and secure the best interests of everyone using our platform. We hope to become a factor in the stability of the Tron network and a supporter of its growth in the future
WHY ARE WE CENTRALIZED AND WHY ARE WE BASED IN THAILAND? Being based the in Kingdom of Thailand is excellent as Thailand is one of the few countries to have adopted all the necessary crypto regulations in 2019, including issuing security tokens for which we will also obtained a license, both for trading with STO and for issuing the STO. This provides certainty and additional protection for users because many competing exchanges work in a legal gray area and this exposes users to great risks. Crypto Tron is committed to work with relevant authorities including the Bank of Thailand, the Securities and Exchange Commission and the Thai Board of Investment to uphold the law and maintain maximum quality of service for our users. Crypto Tron is currently in the process of obtaining the necessary licenses from all relevant authorities including the Bank of Thailand, the Securities and Exchange Commission and the Thai Board of Investment. This is in order to ensure that Crypto Tron will become Thailand's first legally established crypto exchange and retail platform. While we both welcome and support decentralization, we understand why centralization is sometimes needed to allow customers to know who they're dealing with. For this reason we are a centralized project that will operate in accordance with all necessary licenses, including antimoney laundering and terrorist financing regulations.
SECURITY SOLUTIONS Crypto Tron Shop will verify all participants in transactions and ensure the maximum level of security according to all best practices in the retail sector. We will have fully trackable shipments, a system to handle disputes by mutual arbitration and guaranteed deliveries to buyers if something goes wrong. The system over all will be designed to keep users funds safe by minimizing the use of hot wallets, which are running online. Most user funds will be held in cold wallets which are typically held in a safe in paper form. We will implement all forms of security used by major exchanges. Two level authentication will be mandatory, as well as white listing of addresses. We will also provide the option of additional confirmation for payouts. As always if it is needed, our support team will be available 24/7 in multiple languages. It is our number one priority to prevent any breach in security and ensure a safe environment for users. Crypto Tron platforms will be continuously verified by thirdparty cyber security companies. Crypto Tron wants to make sure there are no design errors, no vulnerabilities or any undocumented features within a smart contract which can affect and present risk on execution, success and security of the project CTE. Smart contract code will be reviewed by kaspersky.com

Ratings
All ratings published on ICObench serve informational purposes only. ICObench does not provide investment forecast, recommendations or any consulting for that matter. Thus, neither ICObench, nor the experts can be hold responsible for the visitors' investment decisions. Read more
Experts are independently and voluntarily contributing to the community. If no expert has rated the ICO, only ICO analyzer's results are used. Always research before investing as these ratings should not be taken as an investing guide of any kind.
Ratings and ICO analyzer results are being updated (re-calculated) every few hours.
Financial
Token info
PreICO price
1 CTE = 7 USD
Bonus
PRIVATE CONTRIBUTION: 2,000,000 CTE
– All tokens are locked for 24 months,
– Min. direct contribute is 50,000$ + receive a 60% bonus
– Min. Indirect contribute trough referral link is 5,000$ + receive a 50% bonus
– Referral link : https://ift.tt/2AJxWNH
– Bonus: up to 60%
PRE-CONTRIBUTION: 500,000 CTE + 20% Bonus
– All tokens are locked for 12 months
– Min. contribute = 500$
– Bonus: 20%  
IEO PUBLIC-CONTRIBUTION: 3,000,000 CTE
– All tokens are immediately released
– Min. contribute = 50$
– 50x Lucky wallet prize: Bonus 10%
Investment info
Accepting
USD, EUR, THB, BTC, TRX, ETH
Milestones
Idea of crypto shop was born
Growing idea for crypto exchange
Formation of the team and website development
Brand idea was born and white paper release
Q3 2019
Preparation of legal documents
Q4 2019
Crypto exchange development
Private-contribution phase
Development of CTE token and smart contract
Q2 2020
Obtaining all exchange licenses (Crypto Tron Exchange)
Q3 2020
Launch of basic exchange and public-contribution phase
Q4 2020
Establish ATM network
Adding exchange advanced tools every 3 months
Q1 2021
Obtaining all retail licenses (Crypto Tron Shop)
Q2 2021
Launch of basic Crypto Tron Shop
Q3 2021
Launch of Crypto Tron application
Q4 2021
Launch of Crypto Tron's simple solution for local stores
Add to bookmarks
ICO KYC Report
Not conducted yet
KYC procedure verifies selected/specific team members only.
It does not guarantee ICO success nor is a call for investment.
ICOs that might interest you
source https://icobench.com/ico/crypto-tron-exchange-and-shop
Direct to Lead Form