Talentico
T2T Investment Ecosystem for Connecting Talents
In the light of the fact that FinTech has created incredibly large-scale of capabilities, TALENTICO launches T2T (Talent to Talent) Global Platform.
As a part of TALENTICO ecosystem any business can support the project and accept TALENT token as the means of payment.
One of the most powerful indicators in TALENTICO project is our MVP. GEM FEST – (One of the most popular electronic music festivals in the world) – with its quarter of million followers is ready to accept TAL (Talentico Token) as the only one type of payment. At GEM FEST, no more other cryptocurrency, cash or bank cards will be accepted. From January 2019, only TALs can guarantee the proper service for tens of thousands of GEM FEST visitors. GEM FEST is expected to have more then 120 000 visitors and 40M USD turnover in TALENT tokens annually.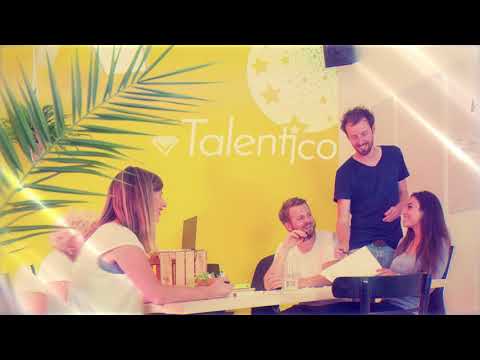 Starts in 77 days 20 hours
2019-12-18 – 2019-12-25
Minimum investment
0.1 ETH
Whitelist/KYC
KYC & Whitelist
About Talentico
Despite technological advances, contemporary society is still unable to provide gifted people with a guaranteed opportunity to express their talent in front of the whole world. The internet era has simplified these tasks for talents in various spheres of art. However, many genius scientists, inventors, developers and other specialists remain in obscurity. They are unable to unlock their potential and make a difference for the humanity. TALENTICO will be searching talents in IT industry, blockchain, AI, movie industry, design, fashion, sports, science, finance, economic, manufacture, cybersport, and so on and so forth.
Now, when the Web 3.0 has impacted on the global economy, finance and even on our vision about the world, Talentico project offers an unprecedented chance for talents to make a name for themselves and gain recognition of their abilities, irrespective of age, location and field of work. The main driving force behind TALENTICO platform will not only be its talents in need of support, but primarily talented investors from the range of our token holders. It is their active participation, good strategic choices, and investor's instinct that will define the success of a single candidate and the project at large.
By reaping profit from one's investment, a talented investor not only multiplies self-fortune but also truly savors the creation, the significance of personal deeds, own mission in the society, and the realization of the ability to change the world for better. TALENTICO is a place where talented investors make profit hand in hand with talents.
Ratings
All ratings published on ICObench serve informational purposes only. ICObench does not provide investment forecast, recommendations or any consulting for that matter. Thus, neither ICObench, nor the experts can be hold responsible for the visitors' investment decisions. Read more
Experts are independently and voluntarily contributing to the community. If no expert has rated the ICO, only ICO analyzer's results are used. Always research before investing as these ratings should not be taken as an investing guide of any kind.
Ratings and ICO analyzer results are being updated (re-calculated) every few hours.
Team
Advisor
Yassin Al Suroor
Arab Economic and Business Group President
Alexandr Karelin
Three-time Olympic champion, one of the top-25 best world athletes of the 20th century
Mark Ginzburg
Entrepreneur, blockchain ideologist
Amer Pacha
Monaco, investment banker
David Kiziria
Blockchain expert, founder of Innovative System Management
Keti Topuria
Pop star
Lee Grant
MC, SENSATION WHITE festival face
Sushil Shamlal Wadhwa
India, Platinum Events and billionaire lifestyle CEO
Roman Vlasov
Two-time Olympic champion
Guram Kashia
Netherlands, football player, FC VITTESSE team captain
Fred Finn
The most travelled man in the history of mankind
Erekle Astakhishvili
Professor, PhD in history, two-time winner of the Order of Honor for «Outstanding Contributions in the Sphere of Higher Education»
Satoshi Abara
Japan, Nature Plus CEO
Alex Sudadze
CEO, founder of the Bitcoin Embassy Georgia
Gega Gegeshidze
The President of Federation of wrestling of Georgia
Enrike Gogokhia
USA, three-time world champion in kickboxing
Gia Sigua
Professor, PhD in Economy, member of foreign trade academy of Ukraine, advisor to Credit Banking Association of Ukraine
Vladimir Zakharov
Russia, the founder of the largest Russian network of cinemas «Formula Cinema»
Vladimer Khinchegashvili
Olympic champion
Varlam Liparteliani
Captain of the national judo team of Georgia, five-time world champion, Vice-champion of the Olympic games
Sergei Tkachenko
Opera performer, Director of the Center for Russian culture in New York, graduate of the Paris Conservatoire
Vako Kazaishvili
USA, football player, FC SAN JOSE EARTHQUAKES
Aleksandr Zhukov
General producer and editor of Megapolis FM radio station
David Chakvetadze
Olympic champion
Levan Kezevadze
Coach of the Russian Olympic team, coach of the Olympic champion
Lasha Talakhadze
Olympic champion
Khonza Zampa
Czech Republic, pop artist, band Eddie Stoilow
Mamuka Lomidze
Italy, famous in Europe baritone, winner of the international vocal competition named after Pietro Mascagni in the nomination «Best male voice»
Merab Dvalishvili
USA, UFC fighter
Yury Kikvadze
USA, CEO of everylution, developer, 25 years experience in IT
Radik Isaev
Olympic champion
Mohamed Abdulaev
Russian paralympic team coach in taekwondo, coach of olympic champion
Levan Makashvili
USA, fighter of the organization Fight Nights Global
Alexander Kvitashvili
Former minister of healthcare of Ukraine, former minister of healthcare of Georgia, former rector of Tbilisi State University
Irakli Tsirekidze
Olympic champion
Islam-Beka Albiev
Olympic champion
David Kadilov
Coach of the Russian Olympic team, coach of the Olympic champion
George Edzgveradze
Germany, famous artist
Lasha Shavdatuashvili
Olympic champion
Igor Smailov
Ukraine, famous DJ and producer
Oleg Lasakov
Deputy editor-in-chief of DOJD TV
Nodar Kolmakhidze
8 years in Finance. 5+ years in trading and asset management. Chief Investment Officer at Cindicator
Emanuele Ferrari
Masternode Invest CEO
Hamza Khan
CEO,TOP 20 ICObench Expert, ICO Advisor and Developer
Partner Business
Gem Fest
One of the most popular electronic music festivals in the world
Unique Terrace
Night Club – Cafe, Lounge
Hotel Kisi
Kisi Hotel has the most unique location among other hotels of the old town Tbilisi
Club New Soho
Night Club – Cafe, Lounge
Hotel Amante Narikala
A new boutique hotel in the heart of Old Tbilisi
Biblioteka Lounge Club
Night Club , Lounge
Restaurant To Be
Cocktail Bar, Restaurant, Hookah Lounge
Club Egoist
Night Club – Cafe, Lounge
Restaurant Assa Hall
Night Club – Cafe, Lounge
Restaurant Shishka
Lounge
Team
Financial
Token info
Bonus
Volume bonus during the whole campaign:
• From 10 to 50 thousand dollars 3%
• From 50 to 100 thousand dollars 5%
• From 100 thousand dollars 7%
Early bird bonus:
• 20% discount, if accumulated sum since ICO launch on 18 September doesn't exceed 3M USD
• 15% discount, if accumulated sum since ICO launch on 18 September doesn't exceed 10M USD
• 10% discount, if accumulated sum since ICO launch on 18 September doesn't exceed 20M USD
• 5% discount, if accumulated sum since ICO launch on 18 September doesn't exceed 20M USD
Milestones
Q4 – 2018
18 December – ICO launch
18 March (2019) – ICO finish (either till the last token on sale, if it happens before the set date)
Q2 – 2019
Entering Exchange
First GLORYSPACE opening
Token implementation into partner businesses
Q3 – 2019
Development and launch of online platform
Q4 – 2019
New blockchain creation
Add to bookmarks
ICO KYC Report
3 members invited
Aleksandr Kharlamov
Passed
Vladimir Makarenko
Passed
Tornike Chkhvimiani
Passed
KYC procedure verifies selected/specific team members only.
It does not guarantee ICO success nor is a call for investment.
ICOs that might interest you