CoinDeal
Check The Market
CoinDeal is a cryptocurrency exchange platform founded by three Poles: Kajetan Maćkowiak, Adam Bicz, and Filip Dzierżak. The exchange was launched in March 2018 but has already gained spectacular popularity in the global market. Our daily volume gives us a place among the best cryptocurrency exchanges in the world according to the CoinMarketCap ranking.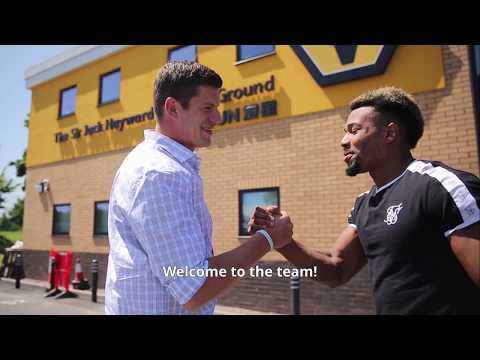 48 days 6 hours left
2019-06-25 – 2019-11-12
About CoinDeal
The platform took off in March 2018 and is currently one of the fastest-growing crypto exchanges. CoinDeal is created by three Poles, who have vast experience in cryptocurrency and blockchain technology industry – Adam Bicz, Filip Dzierżak and Kajetan Maćkowiak. They proved that a few months is enough to become one of the largest crypto exchanges globally, reaching as high as the 40th place on CoinMarketCap's top-100 cryptocurrency exchanges based on trading volume (24h).
There are over 50 cryptocurrency pairs on CoinDeal – including the most popular ones, mostly paired with Bitcoin (BTC), but also with Ripple (XRP) or Ethereum (ETH) and fiat currencies like Euro (EUR), Dollar (USD), Pound (GBP), Polish Zloty (PLN), Ruble (Rub), Swiss Franc (CHF) or Korean Won (KRW). The number of available coins is growing very fast – new cryptocurrencies appear most often through the voting system of the involved community. Thanks to this, users have a real influence on the future shape of the exchange. The voting process can be followed here.
Deposit and withdrawal options are now available in the following currencies: Euro, Polish Zloty, Dollar, Ruble, Swiss Franc, Korean Wo, British Pound. In addition, you can use a credit card to buy BTC through a trusted partner platform – BuyCoinNow.com – and send it straight to the CoinDeal wallet. Also, you can use many options for deposits and withdrawals like Mistertango, Epay, Payeer, bank transfer etc.
The platform offers frequent promotions and an affiliate program to its new and regular users, where you can receive 20% of their transaction fees for inviting your friends to register and trade. Users are also often surprised by promotional events on CoinDeal like fee discount on some markets or airdrops.
Ratings
All ratings published on ICObench serve informational purposes only. ICObench does not provide investment forecast, recommendations or any consulting for that matter. Thus, neither ICObench, nor the experts can be hold responsible for the visitors' investment decisions. Read more
Experts are independently and voluntarily contributing to the community. If no expert has rated the ICO, only ICO analyzer's results are used. Always research before investing as these ratings should not be taken as an investing guide of any kind.
Ratings and ICO analyzer results are being updated (re-calculated) every few hours.
Milestones
The idea was born – the team was created and they started to work on the platform.
The cryptocurrency exchange CoinDeal is officially launched!
5 basic and most popular cryptocurrencies are available: Bitcoin, Bitcoin Cash, Ethereum, Dash, Litecoin;
The Affiliate Program is introduced;
Coindeal noted over 1 million euro in payments;
Voting for cryptocurrencies is introduced on the exchange.
We are opening deposits with Visa and Mastercard card;
New cryptocurrencies are implemented;
Mobile version of the Wallets page is improved
.
Multilingual support available
24/7 in English, Polish and Chinese;
CoinDeal is translated into three new languages: Chinese, German
and Korean;
CoinDeal listed on CoinMarketCap.
CoinDeal donates charity from Poland "Na Ratunek Dzieciom Z Chorobą Nowotworową" and gives all fees made on 1st June to help children with cancer;
Daily trading volume exceeds the ceiling of $1,000,000!
CoinDeal is the official global partner of Wolverhampton Wanderers!
New FIAT currencies USD and GBP available on Coindeal!
• you can enter CoinDeal with EUR, USD and GBP currency;
• deposit USD and GBP via Epay
.
Over 20 pairs of cryptocurrencies available
Daily trading volume exceeds $6,000,000!
Coindeal becomes the Gold Member of Polish Bitcoin Association
.
1st anniversary of CoinDeal!
CoinDeal regularly takes the position in the ranking of first 100 cryptocurrency exchange platforms due to daily trading volume on CoinMarketCap;
CoinDeal becomes the main official sponsor of the Basketball 3×3 tournament with the highest prize pool in Europe!
Many methods of deposits are available on CoinDeal:
– Bank transfer – EUR, PLN,
– Epay – USD, GBP,
– Skrill – PLN,
– Visa, Mastercard, Dotpay – Bitcoin;
The first work on the ICO;
Mistertango – The new method to deposit funds is introduced on the exchange
CoinDeal is Registration;
The exchange was the Sponsor of Blockchain Life 2018 in St. Petersburg
.
CoinDeal team creates an official video advert with Wolves players: filmset in Wrocław, Poland & Wolverhampton, UK
.
CoinDeal logo appears on the shirts of Cheerleaders – Polish Herritage Night held by the National Basketball Association over in the US.
CoinDeal Premium in progress;
Over 30 cryptocurrencies;
The popularity of the platform is growing very fast
.
CoinDeal Premium – the big premiere;
Alexa Rank – we're on 29,755 position;
Over 250,000 unique users;
CoinDeal Unlimited in progress;
The first anniversary of CoinDeal
Cointelegraph, one of the biggest cryptocurrency news websites, has written an article about our cooperation with Wolverhampton Wanderers.
Korean Won (KRW) is available on CoinDeal.We are in the top 3 in the world if it comes to real trading volume, according to the report of The TIE
We have attended C3 Crypto Conference 2019
We attended one of the biggest conferences in the blockchain and cryptocurrency world – Crypto Invest Summit.
We've implemented SegWit Native to all Bitcoin wallets.
We created VIP account
We were on blockchain conference: Blockchain Expo Global 2019 in London
Sign up a covenant with KSW.
CoinDeal announced that it will be soon available in the USA.
We were in New York on Consensus .
Euro withdrawals available via Skrill.
We were at Malta AI & Blockchain Summit Spring Edition.
We finally have a Swiss license.
Over 300,00 registered users on CoinDeal!
The Swiss-Polish Blockchain Symposium.
CoinDeal logo appears as a back tattoo of MMA fighter in KSW49
Over 50 pairs of cryptocurrencies available
Our representatives were on Crypto Valley Conference 2019 in Zug, Switzerland
The end of the season with Wolves
Preparing for entrance in the USA
We were also in the United Kingdom on Blockchain Summit 2019 in London
we are a member of Blockchain House
We created CoinDeal Token.
We stayed with Wolverhampton Wanderers for another season
USD withdrawals via bank transfer are available we added Swiss franc to CoinDeal.
We are the best exchange on the Old Continent on CryptoMag ranking
Withdrawals British Pound (GBP) via bank transfer is on
5,000 fans on Twitter. CHF deposits via bank transfer are now available on our exchange.
Add to bookmarks
ICO KYC Report
2 members invited
KYC procedure verifies selected/specific team members only. It does not guarantee ICO success nor is a call for investment.
source https://icobench.com/ico/coindeal